Easy And Chic Ways To Style A Middle Part Ponytail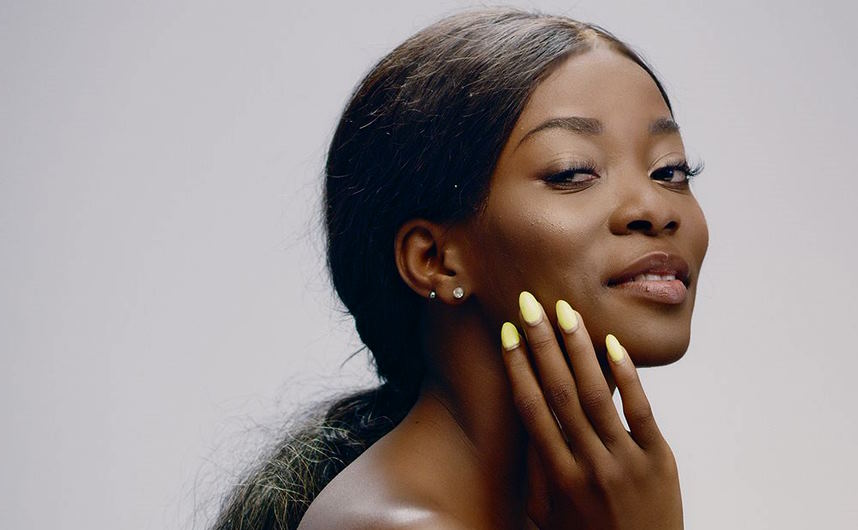 When it comes to styling your hair, look no further than the classic middle-part ponytail. Whether you're rocking a laid-back day look or dressing up for a night out, this versatile 'do can be effortlessly achieved in just minutes – and the best part is you don't even have to leave your house! With endless variations available at your fingertips, from edgy waves to romantic curls and everything in between, there's sure to be an iteration of the timeless hairstyle that will have everyone asking how exactly you put it together so well. So get excited for some much-needed glamour and follow along as we show off all our favorite easy and chic ways to style a middle-part ponytail!
Secrets to achieving the perfect middle part ponytail
Start by sectioning your hair into the top, middle, and bottom parts. Make sure that the sections are even in size.
Begin to brush at least 2-3 inches of the middle section away from your scalp to create volume for the ponytail.
Gather all of the hair from the middle section and secure it with a thin elastic band, making sure not to pull too tightly.
Separate this gathered section into two sections and begin twisting each one in opposite directions until you have created two twisted strands of hair.
Wrap these twisted strands around each other, creating a bun shape, then secure it with another thin elastic band or bobby pins.
Use your fingers to pull the bun apart and fluff up, so it has more volume and resembles a ponytail.
To finish off, use hairspray or hair serum on your hands to smooth down any fly away hairs, then you're done! You have achieved the perfect middle-part ponytail look. Enjoy!
Optional: Add accessories such as headbands or clips for a fashionable touch! This can help keep your hair in place while adding personality to your look. Have fun experimenting with different styles and colors of accessories to create unique looks each time you tie your hair in a middle-part ponytail.
How to rock a middle-part ponytail
A middle-part ponytail is a classic look that never goes out of style. But, to bring it into the modern era, try switching up the texture of your hair and adding some volume to keep this timeless look feeling fresh. Here are some tips on how to rock a middle-part ponytail:
Start with freshly washed and dried hair for maximum volume and body. Curl or wave your ponytail with a curling iron for extra bounce and shape. This will also help keep flyaways at bay!
Add some product like mousse or gel to give your hair more grip before creating the ponytail. This will ensure that the hairstyle stays in place throughout the day without needing touch-ups.
Use a teasing comb or brush to create volume at the roots of your hair, then gather your locks into a low ponytail using an elastic band.
Wrap a strand of hair around the base of your ponytail to conceal the elastic and give it more polish. Secure with a bobby pin if needed.
Mist with hairspray to set all of your hard work in place!
With these steps followed, you'll have perfected the art of rocking a middle-part ponytail that looks as good as it did when you first styled it! Enjoy!